SeaWorld Orlando goes mobile with Turtle Trek  a mobile game app that follows the life of a little turtle. The game app is based on the Turtle Trek attraction the first ever 3D 360 degree journey of the majestic Sea Turtle. Amazing for kidsETY- Kids Safe Listening Earphones For Your Child. Read more … » to  get a glimpse of this journey that the sea turtle has made for years. Now SeaWorld has created it's first mobile app Turtle Trek  a super fun app filled with animated graphics and cute little turtle swimming along. SeaWorld's Turtle Trek app  is filled with beautiful  graphic images and allows your child7 Steps to Make a Play Space in Your Workplace. Read more … » to see things through the eyes of the majestic sea turtle.  The game is named and themed after SeaWorld's newest attraction that opened in April. The Turtle Trek attraction following  the adventures of a young turtle's life complete with hatchling event,  beautifully designed  seascapes, and dangerous encounters with  crabs and other  life of the ocean.
Turtle Trek mobile game app is free and available in the App Store. You can buy additional portions of the mobile app
Turtle Trek
and a portion of the proceeds will  go to the SeaWorld & Busch Gardens Conservation Fund
 TURTLE TREKS STORY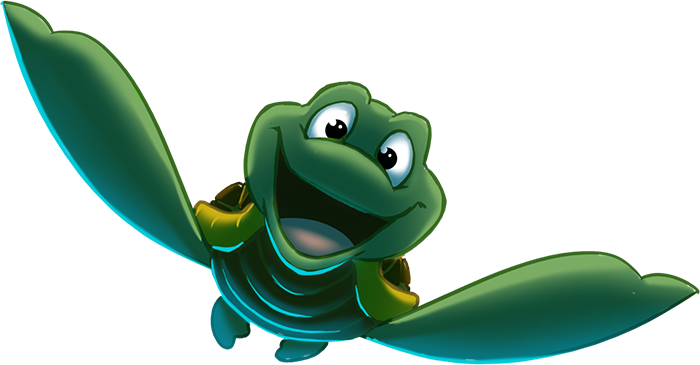 SEAWORLD® PRESENTS TURTLE TREK™ is a fun and free game download for your iPhone and iPadReading Rainbow App Review Technology & Books Living In Harmony . Read more … ». Start your journey on the beach as a newborn sea turtle. As you grow up and swim the ocean, you'll meet friends and learn fun facts about them. But beware – it's not easy being a turtle. Dodge predatorsWhat About Cyber Bullying? How One Company Is Helping Your Child-UknowKids.com. Read more … » like sharks, gulls and the ferocious barracuda. Outfit your turtle with customized shells like the Rosebud shell or the Ninja Tortoise shell. Power-up with pendants and boosts. Survive long enough to meet all 22 friends, and meet Shamu! SeaWorld's Turtle Trek is free to download and play and includes hours of familyHow To Make Money Without Destroying Your Family . Read more … » fun. Additional content is also available for in-app purchase.
To get your FREE version of Turtle Trek App Click the following link and grab yours today: Turtle Trek Mobile Game App Then come back and share what your kids thought
I'm sure they will love it!<
/div>
Whoa There! Get Paid For?

You'll Have To Subscribe To Find Out :) PLUS my Bonus Surprise & Success CD FREE Today! [Exclusively] For Newsletter Subscribers
| | |
| --- | --- |
| | We hate spam just as much as you |
Comments
comments
Google+ Comments