Everywhere you look you'll find crazy tactics to drive traffic to your blog. Even on my site I have many tips on how  to create more blog traffic. But in today's vlogMy Personal Story Rejection Abuse & Triumph. Read more … » as I answered some of your questions I had an epiphany. Like a big fat light bulb went off in my head. Why are we trying crazy tactics to get more blogSitting Down With Richard Branson On My Blog. Read more … » traffic#SocialMedia Driving The World To Your Blog. Read more … ».We've studied all types of methods to get more traffic, we try to figure out  GoogleMake My Morning Blog Hop 3/12. Read more … » and  also increase Alexa or drop Alexa scores. Why? Google is not even a real person. Neither is Alexa for that matter.  I'm not suggesting we don't work towards improving but I do think we should not be in a box when it comes to ways to increase our blog trafficGain Followers For Your Blog Make My Morning Blog Hop 4/2. Read more … ». So today I'll share with you my number one tip for driving traffic to your blog and the answer will probably really surprise you- So watch the video don't forget please leave your comments below and of course you can always email your questions for next week also !  Before you Watch This weeks Video Tweet This to some other crazy friends :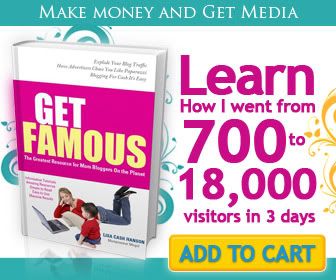 Whoa! You Have To Become A Subscriber See Why ;)

[Exclusive tips for members only]. Everything You Need To Know In One Helpful Newsletter GRAB Your Gift!
| | |
| --- | --- |
| | We hate spam just as much as you |
Comments
comments
Google+ Comments